May 14, 2018
Day 3: Bahundana to Chamje

I hiked the Annapurna Circuit with Michelle from Full Time Explorer. She did a great write-up of our trek which she kindly let me borrow, so what you see below is Michelle's text and my photos. You can find her original article at Annapurna Circuit Itinerary.
The trek from Bahundana to Chamje starts off rather easy. There are some markers on the road to follow some side trails, but they lead out of the way and straight uphill. They don't bypass anything and they don't offer a view. These side routes end up adding almost an hour to our walk, and we end up hiking for 6 hours.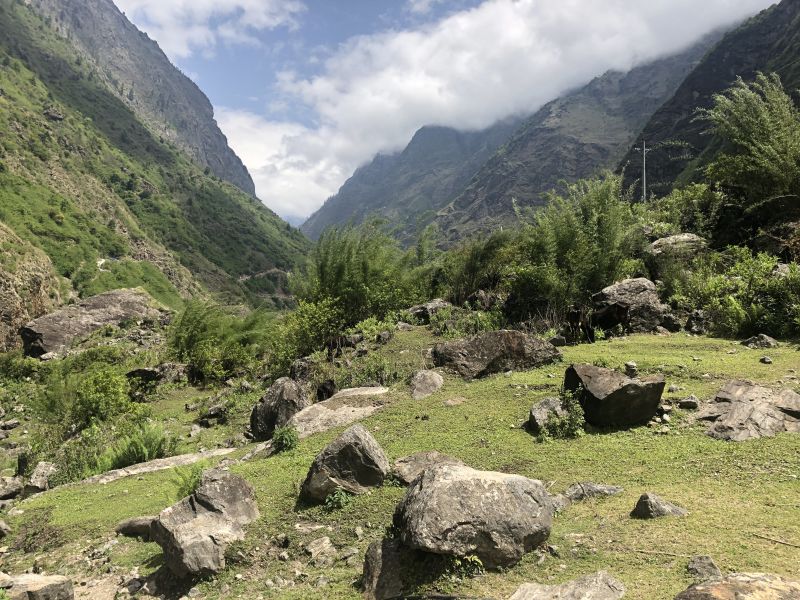 There's a gradual but very long uphill switchback on the road. It took about a half hour for us to complete it, and by the end, I felt exhausted, mostly from carrying my pack. We got hit with insanely hot weather and no matter how much water I drank; it didn't seem to be enough. We grabbed lunch in Syange. Our original plan was to try to walk to Tal, but it seems too far, so we stop at Chamje for the night and stay at the Potala Hotel. The shower is hot, there's a flushing toilet, and for dinner we have the best dal baht I've ever had while trekking.