May 15, 2018
Day 4: Chamje to Dharapani

I hiked the Annapurna Circuit with Michelle from Full Time Explorer. She did a great write-up of our trek which she kindly let me borrow, so what you see below is Michelle's text and my photos. You can find her original article at Annapurna Circuit Itinerary.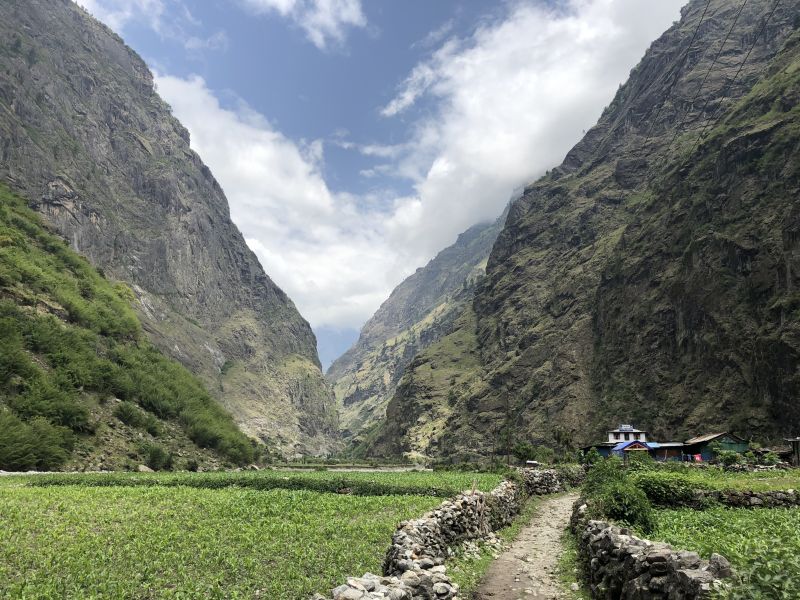 This is the first day completely off the main road. The walk to Tal is mostly uphill and some sections are a bit steep, making it a long morning. The pathway there goes through beautiful bamboo forests and cliffs covered in lush ferns. The endangered red panda is known to live in the area. Tal is a gorgeous town set between a river and a waterfall in a wide open valley. When we arrive, we walk to the end of town and stop at the Paradise Hotel & Restaurant for tea and the WiFi works great. It looks like it's going to rain so we decide to get as close to Dharapani as we can before lunch.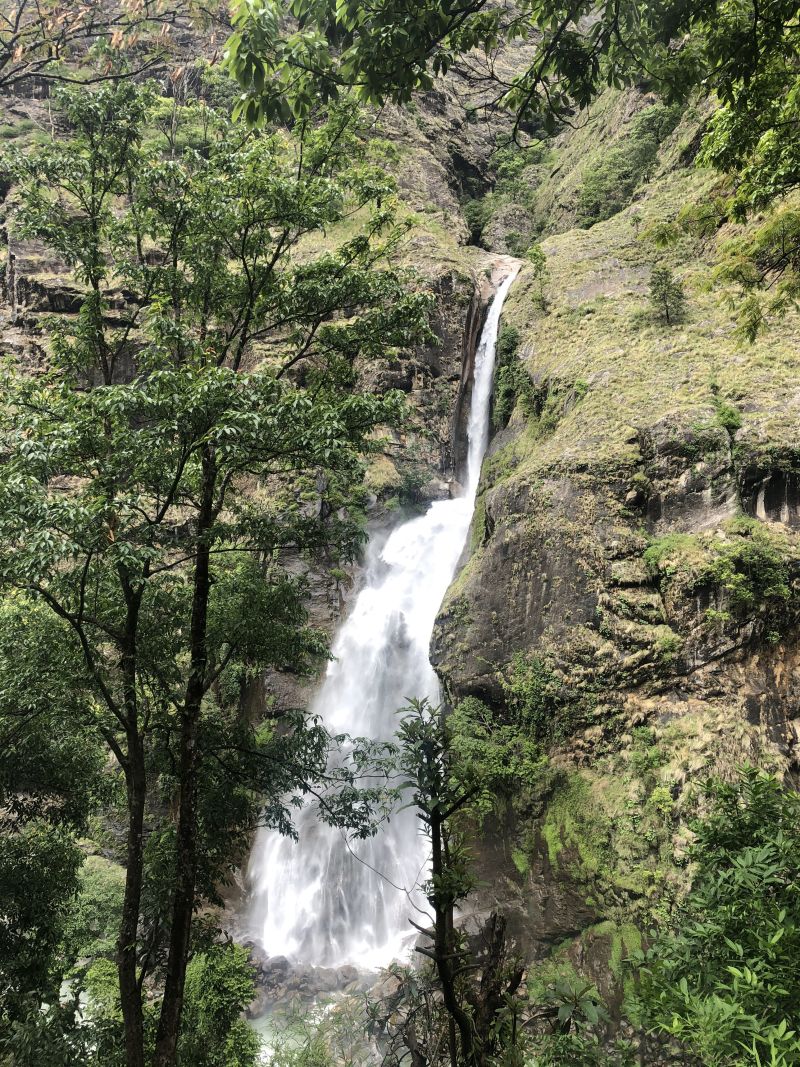 The walk to Karte isn't as steep and the weather clears up, so we stop for lunch at 3 Sisters Hotel and Restaurant. The food is good and gives us the energy to walk the remaining 30 minutes to Dharapani. Karte looks like a decent place to buy some toiletries and snacks that might not be available in Dharapani. The end of the route is easy and goes by quickly. We decide to stay at the Hayath Guest House which has gas showers, okay WiFi, and large rooms.