May 13, 2018
Day 2: Bhulbhule to Bahundanda

I hiked the Annapurna Circuit with Michelle from Full Time Explorer. She did a great write-up of our trek which she kindly let me borrow, so what you see below is Michelle's text and my photos. You can find her original article at Annapurna Circuit Itinerary.
The walk from Bhulbhule to Bahundanda takes about five hours. We got a late start due to rain in the morning, so we didn't set out until 10:30am. Again, we stuck along the road. We both figured that we would have plenty of days of trekking up steep mountains, so we took it easy. There are a few small trails that cut through villages and bypass small chunks of roadway, so we took those. We passed through Ngadi which is a cute village, but we had such a late start that we decided to move on instead of stopping for food.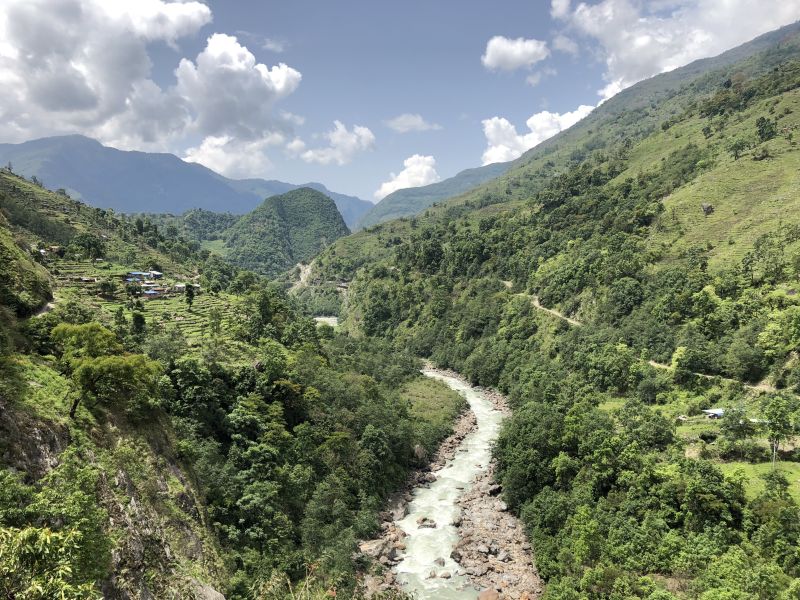 The road to Bahundanda gets a little bit steeper towards the end. There's a small trail on the right leading up to the town which sits perched on the top of the hill. There's music playing from the village and a large beautiful tree covered in prayer flags. We missed the small path because there were no signs, so we ended up taking the unnecessarily long route up the steep road which could have been avoided.