March 22, 2019
Gear - Camping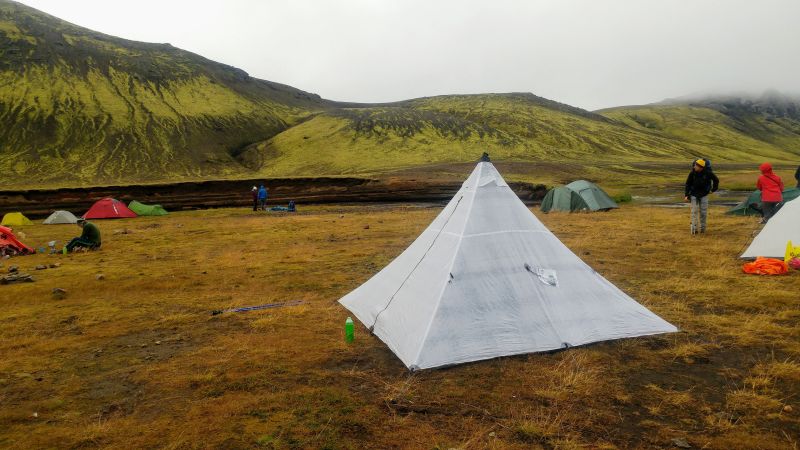 We'll be sleeping in a Hyperlite Mountain Gear Ultamid 4, which is a extremely sturdy four-season pyramid tent made of ultra light DCF fabric. The outer tent is as basic as you can imagine - just a four-sided pyramid of single-layer DCF with nothing else. No floor, no inner tent, no bug protection. In the high mountains you don't really need an inner tent - a lightweight plastic ground sheet will do just fine. However in the lower elevations where bugs and torrential rain become a problem, an insert is advisable. We'll be taking the Hyperlite Mountain Gear Insert with DCF11 floor. This gives us full protection from bugs and a nice high bathtub floor that should keep us dry even in the most torrential monsoon rain.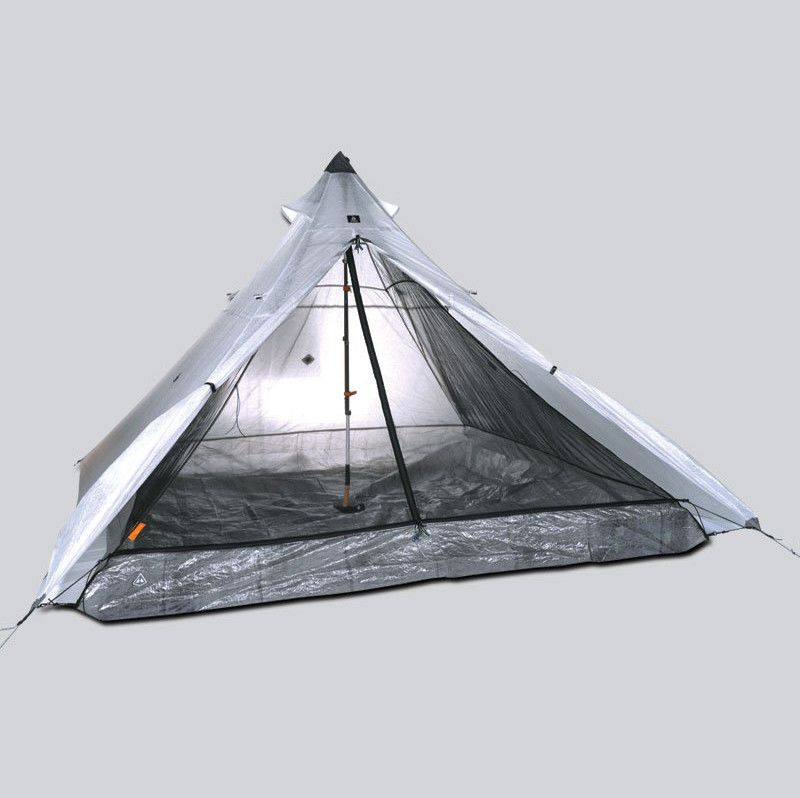 The first three weeks when I'm hiking solo I'll be leaving the inner tent behind - I just don't have space to fit it in my pack. Instead I'll take a Gossamer Gear Polycryo Ground Cloth and the lightest mosquito net I could find. It's only the first few days I'll be needing the mosquito net since the rest of the first section is high and cold enough that they won't be a problem.
For pegs we're using the Ruta Locura carbon fibre Sorex stakes. The 9 inch version for the outer tent and 6 inch for the inner. I'm rather worried about pitching in soft snow, but snow pegs are too heavy for such a long trek, so we'll have to make do.